Live Classes ( Recordings Available if you miss the class)

Online course designed to Fit your busy Life

Top Class Practice Materials

Practice materials and Portal for practice with scoring

10 Mock Tests with Real Exam simulation

Expert Strategies and Templates

Feedback on Mock Exams

99% Success Rate

Prediction Files to memorize

High repeat rate of Questions in Real Exam from our Website
Silver (Online Live Classes+Portal+Recordings)
Live Classes 7:00 pm to 8:00 pm (Sydney Time) 
Desired Score 6 each, 7 each and 8 each
Class Recordings
Video Courses
Strategy Lessons
10  Mock Tests
10 Sectional Tests
Online Support
Speaking and Writing Templates
Prediction Files
Online Practice Website
AI Scoring Platform
AI Analysis
Unlimited Question Wise with AI Scoring
Gold (Online Live Classes+Portal+Recordings)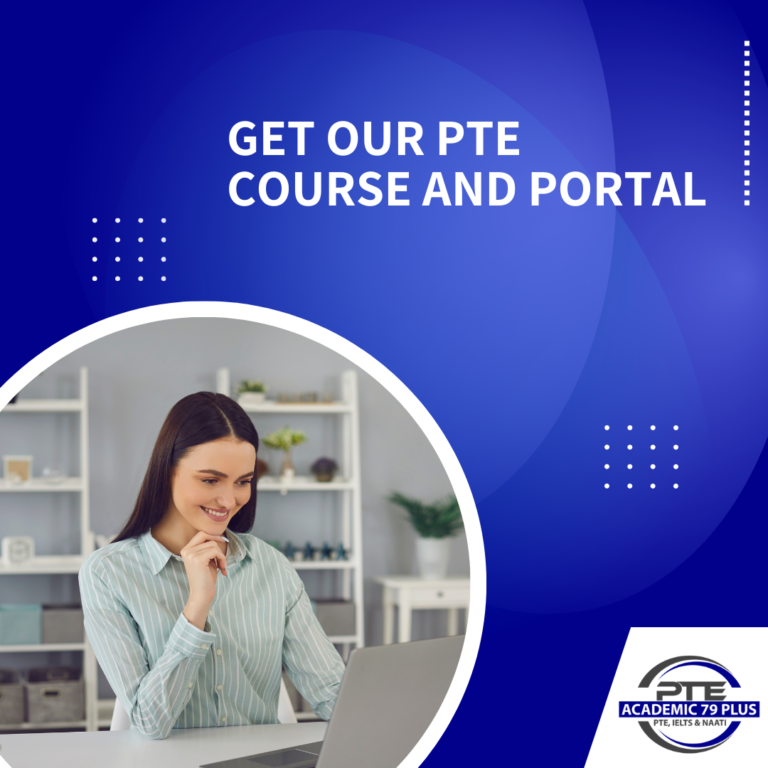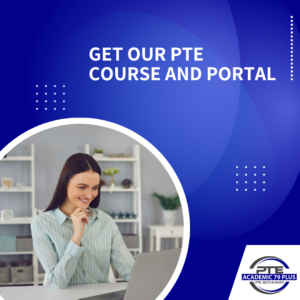 Live Classes 7:00 pm -8:00 pm (Sydney Time)
Desired Score 6, 7, 8 each
Class Recordings
Video Courses
Strategy Lessons
10 Mock Tests
20 sectional Mock Tests
Unlimited questions practice
Expert Feedback
Online Support
Templates
Prediction Files
AI Analysis
AI Scoring Platform
One to One Online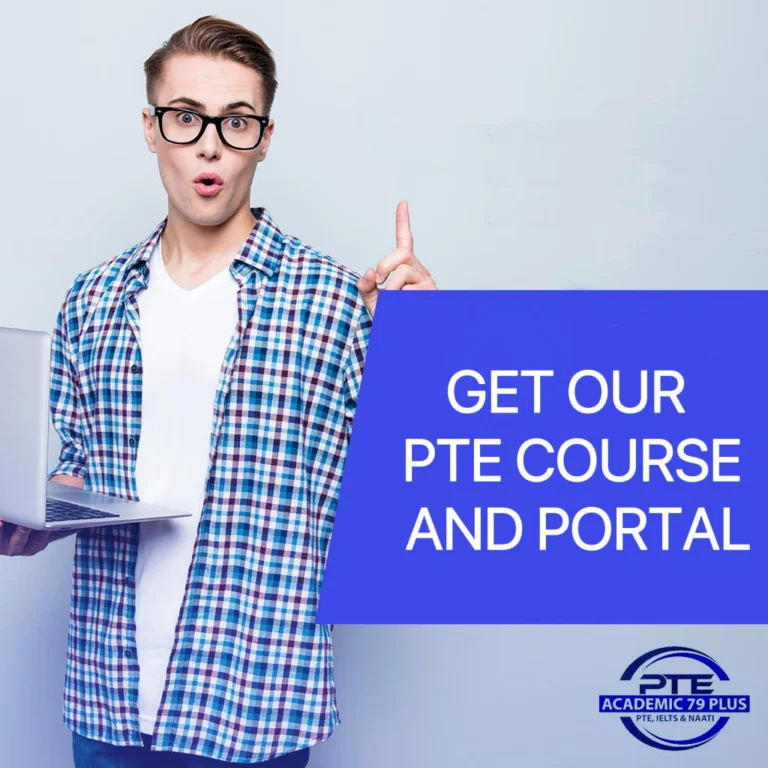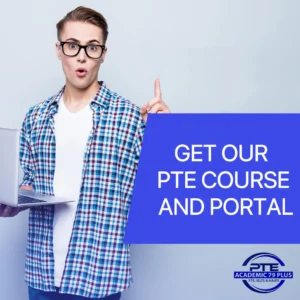 Live Classes (timings have to be arranged)
Monday to Sunday
Desired Score 6 each, 7 each and 8 each
Class Recordings
Video Recordings
Strategy Lessons
10  Mock Tests
10 Sectional Tests
Online Support
Speaking and Writing Templates
Prediction Files
Online Practice Website
AI Scoring Platform
AI Analysis
Unlimited Question Wise with AI Scoring
This Is Not Just A Tips And Tricks PTE Course. This Is A Step-By-Step Complete Training To PTE 79+
Live Classes Monday to Thursday ( 7 pm to 8 pm) , Recorded
4 weeks or 12 weeks Access to All Services

You can Finish in As Little AS 4 weeks

Designed to Fit your Busy Life

Complete PTE Speaking, Writing, Reading and Listening Courses

Complete Mock Tests with Scoring and Mini Mock Tests

Daily Live Classes with Expert Tutors (Monday to Thursday 7 pm to 8 pm)

PTE Vocabulary for Reading

Class Notes and PDF Files

Class Recordings available if you miss the class

Lots of practice material

10,000 + Real Exam Questions with Scoring
Top Scoring Questions in PTE Academic Exam
1. Read Aloud
2. Repeat Sentence (Hard)
3. Describe image (Easy)
4. Retell Lecture (Easy)
5. Summarise written Text (Easy)
6. Essay (Easy)
7. Reading and Writing Blanks (Hard)
8. Reorder Paragraph (Easy)
9. Reading Fill in the Blanks (Easy)
10. Summarise Spoken Text (Easy)
11. Listening Fill in the Blanks (Hard)
12. Highlight Incorrect Words (Easy)
13. Write From Dictation (Hard)
Hard Questions need expert guidance, and also lot of practice. For instance, if you are bad at Reading, you need more practice on Reading Fill in the blanks compared to a person who has very good Reading skills and vocabulary.
Are Questions Repeated?
Some students do get repeated Questions from our Portal, For instance, one student got three repeated questions from Reading and Writing Blanks.
I have weak vocabulary, can I pass reading?
We will give you some vocabulary files, you need to memorise to improve your reading vocabulary.
How long should I prepare?
It is recommended to do at least 3-4 weeks preparation, then do Full Mock Exam and check your level. If you have good score in the mock exam than go ahead and book your exam. Make sure you request feedback from the instructor on Mock Exam.
How many Mock Exams are included in the package?
You will have 10 Mock Exams, and 20 sectional-wise tests in your package.
What's the nationality of the Teacher?
All teachers have native English fluency (No Accent).
My grammar is bad?
We will teach you grammar rules in the Class.
Do you provide a Money Back Guarantee course?
Money back guarantee is a gimmick used by some institutions to lure people into signing up into their program, in fact, no one can guarantee your score, For instance, if you join a bachelor degree at university, the university won't guarantee that you will graduate, unless you put the necessary effort. However, if you pass our Mock Exam, you will ace the real exam 95-99%.
What if I miss the class or I can't attend?
You can watch the class recording, or attend the next class for the same section, the class keep looping.
Can I use my own templates?
Unfortunately, the simple answer is no.If you are joining our course, you have to use our templates. Our templates are updated regularly and satisfy Pearson Content Requirements.
When can I book my Exam?
Once you pass the mock exam, attend the real exam.
How much is the fee for PTE Exam?
410 AUD.
Can I pay by installments?
You can pay by installments for our course, not for booking the PTE exam.
Can I take the PTE Exam online?
No, it has to be conducted at a PTE Exam Centre.