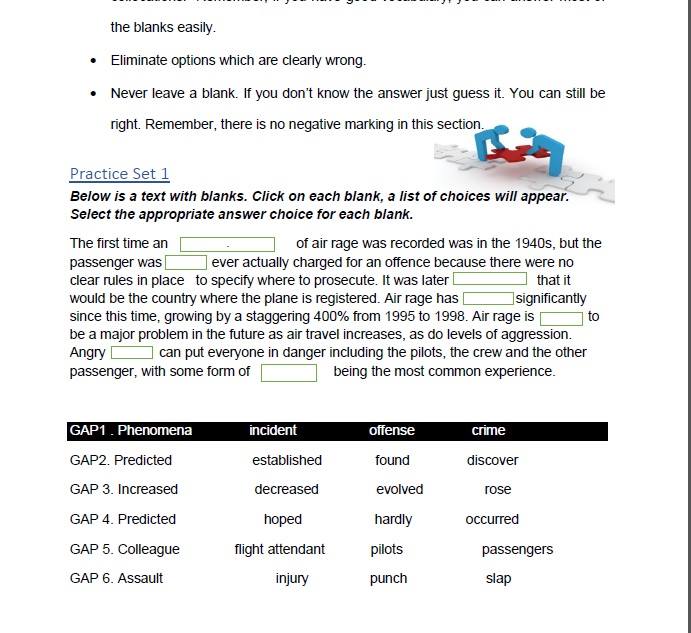 This task tests your overall understanding of a text. You have to decide the correct blank by the correct tone of the context a word appears in. (Clare Walsh, 2012) . Each text given is up to 300 words and each text has up to six blanks.
The tone of the text maybe formal or informal. If you are given a formal text, you should select an option from the blanks which is formal.
If you have mastered reading fill in the blanks in the "Reading fill in the blanks" section. This one is comparatively easier, as you have to select one word from a drop-down list.