PTE stands for Pearson Test of English. It is a computer-based Examination that tests Speaking, Writing, Reading and Listening.  An individual attempts the PTE test at a Pearson Examination Centre available in most countries worldwide.  The tests check a candidate on 20 items and take 2 hours.
Is PTE Easier than IELTS?
One of our students Vincenzo (Italian) appeared in IELTS many times but didn't clear the IELTS Exam. Vincenzo only needed 6 each in IELTS. He joined our Coaching classes and smashed PTE with 6 each in one month. Here is a picture of his score report. He scored 66 in Speaking (Equivalent to 7 in IELTS). However, PTE needs practice and you cannot pass PTE solely based on your English ability.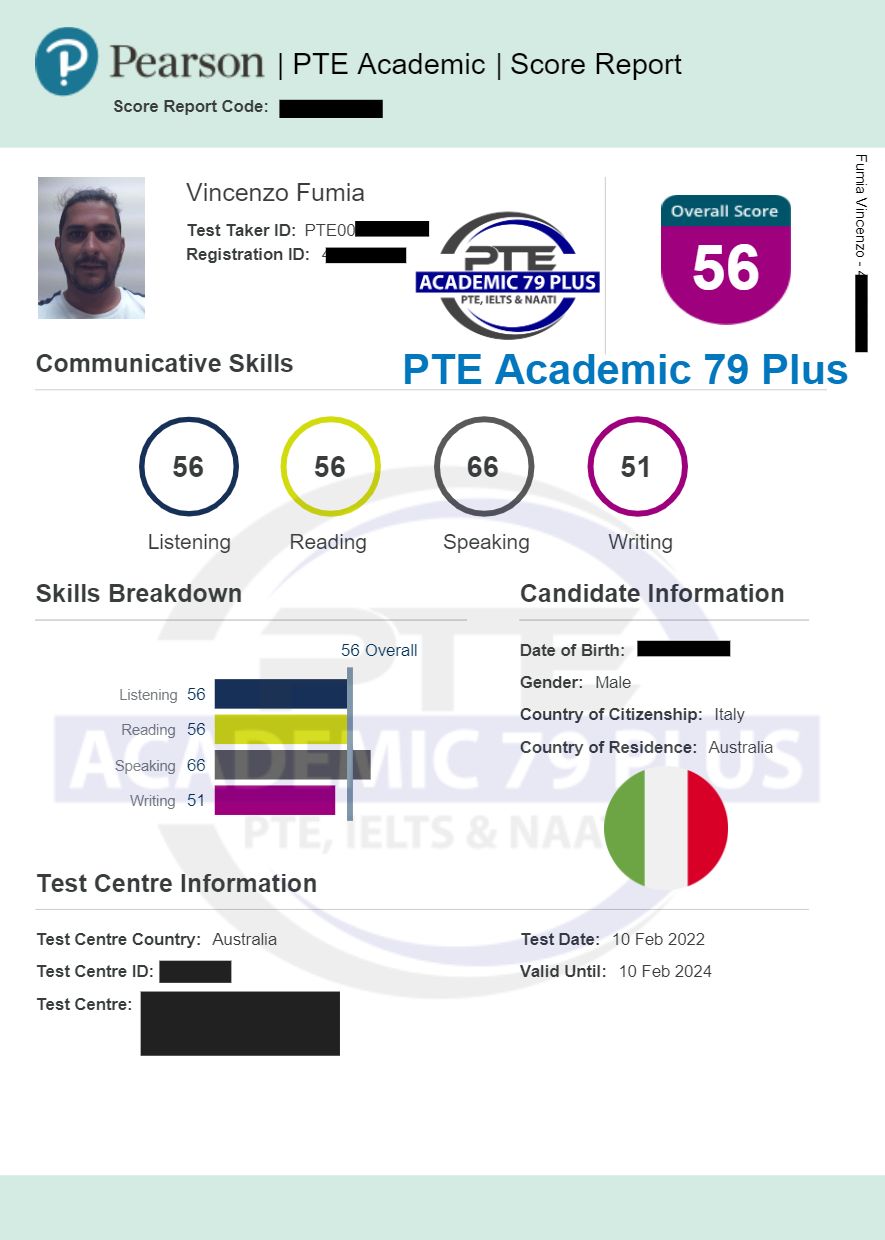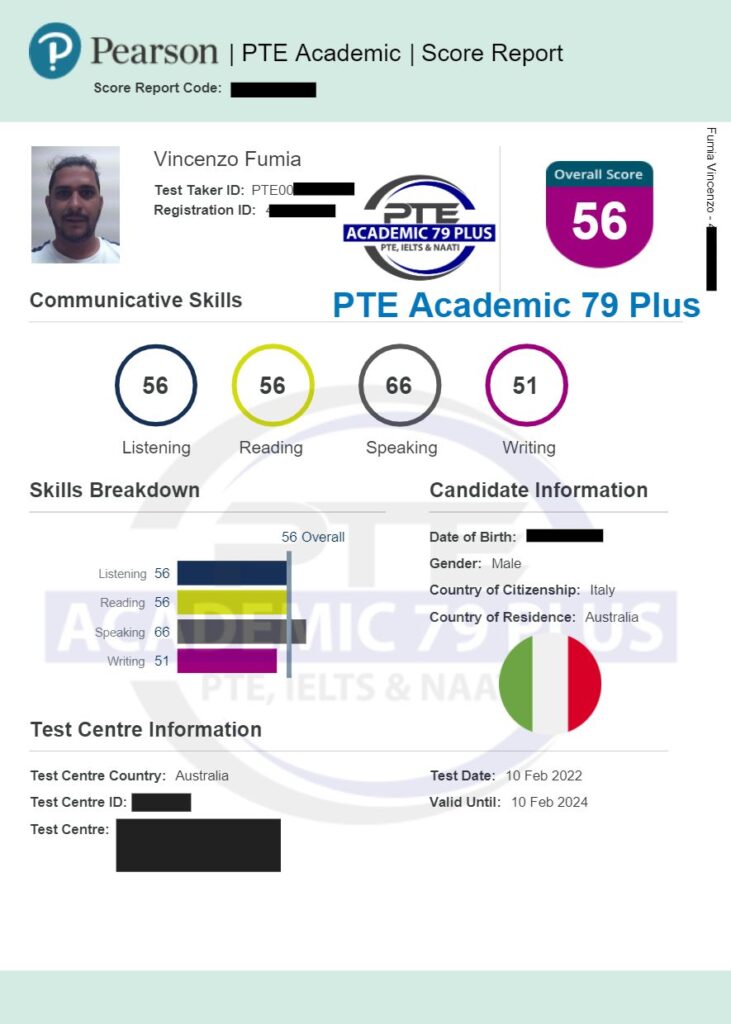 What is the advantage of PTE over IELTS?
A computer scores PTE, so you can get a near-perfect score in each module if you attempt all the questions correct.  IELTS on the other hand, can be biased towards you in Writing and Speaking. For instance, in IELTS, if the examiner didn't understand you because of your accent, you might score low. Maybe the examiner didn't like your ideas in the Essay, and you get 6.5 instead of 7. Below is one of our students scores in PTE who nearly achieved the perfect score in PTE.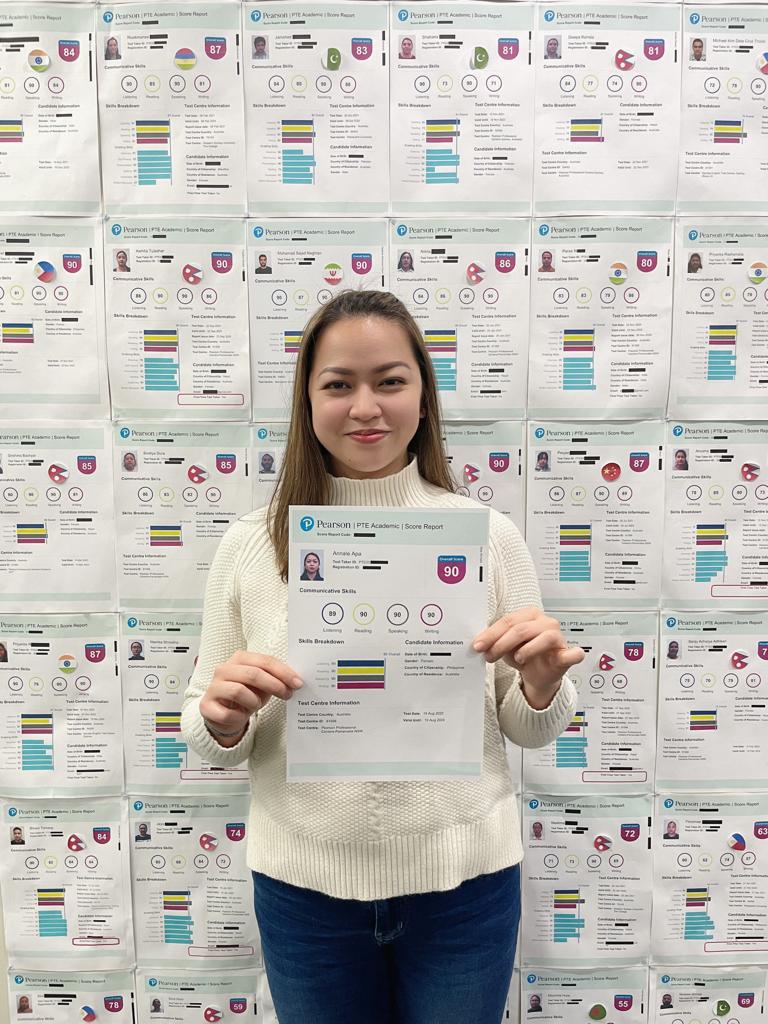 Can I get a good score in PTE using tips and tricks only?
You simply cannot get a high score because of some tips and tricks. The high-scoring questions in PTE (Repeat sentence, Write from dictation, Reading fill in the blanks, Reading and writing fill in the blanks) simply have strategies rather than tips and tricks.